Your unique charity join page
Share your unique charity join page with your supporters so they can start raising free funds for you when they shop online and in-store.
Brand the page with your logo, background image and fundraising messages - then use our free marketing assets to promote to your supporters.
Register your charity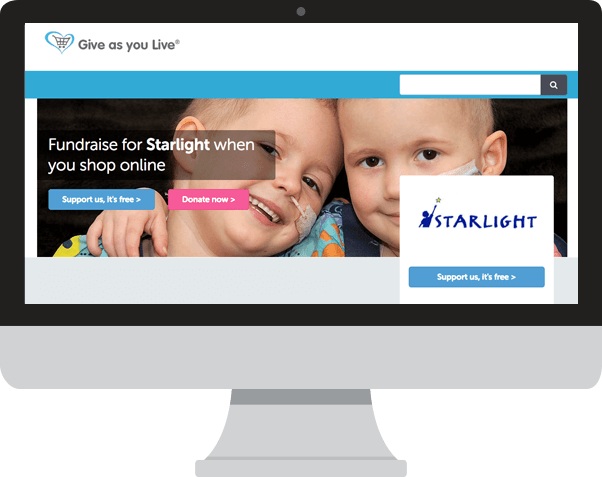 Why your charity join page is great
Easy signup
Simply direct your supporters to your page to sign up and start raising!
Bespoke
Add your logo and background image to make your page unique.
£5 message
Add a £5 message so your supporters know what this money means to you.
Direct donations
Your page is set up to take direct donations including Gift Aid.
More ways to raise
Your supporters can also create fundraising pages and search the web.
See your progress
Your supporters can see how much you've raised in free funds.